Massachusetts Megabucks Doubler Results, Intelligent Picks, Lotto Wheels
Updated: Wednesday, November 29th, 2023 01:20 PM
Mass Lottery Megabucks Doubler | MA Megabucks Doubler Results | MAlottery Megabucks Doubler
#
Draw Date
Winning Numbers
Wed Nov 29, 2023
Mon Nov 27, 2023
Sat Nov 25, 2023
Wed Nov 22, 2023
Mon Nov 20, 2023
Sat Nov 18, 2023
Wed Nov 15, 2023
Mon Nov 13, 2023
Sat Nov 11, 2023
Wed Nov 08, 2023
Place mouse over or click to view


Massachusetts(MA) Megabucks Doubler Prizes and Odds

 About Massachusetts Megabucks Doubler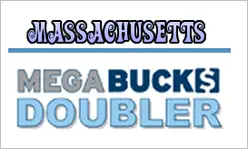 Massachusetts Megabucks is one of the oldest games introduced by the Massachusetts State Lottery that is still offered today. It was first launched over thirty years ago on the 16th of November 1982.
Back then, Massachusetts Megabucks players chose six numbers out of thirty hoping to win the jackpot prize by matching all six numbers with the ones drawn. One month after its appearance, Massachusetts Megabucks awarded a jackpot prize of about $1 million.
With increasing popularity, in 1983 jackpot prizes reached over $2 million in July and $3.8 million in November.
However, these prizes were little money compared to the Massachusetts Megabucks jackpot of $18.2 million awarded to six players in March 1984. On this occasion, the run for tickets after three consecutive drawings without winners was of such magnitude that the media named it "Megamania".
Like in other lottery games, Massachusetts Megabucks bet revenues increased greatly with higher jackpot values and so the Massachusetts State Lottery changed the matrix of the game in 1991. After increasing the betting numbers from 36 to 42, it became more difficult to match all six numbers, the odds of winning were reduced and prizes for consecutive drawings started building up more frequently for bigger jackpots, reaching almost $22 million.
In 2009, the effort of making the game more exciting went further as 7 more numbers were added, and the game was renamed Massachusetts Megabucks Doubler, as it is now. In addition to that, the percentage of revenue that was allocated to the prize went up from 50 to 55%.
The other 45% of the money raised by the Massachusetts Megabucks goes in different percentages to operating costs and to charitable projects and services sustained by the Massachusetts State Lottery. Lottery games have an important part in raising money for community improvements and Massachusetts Megabucks is no exception.
 How to play Massachusetts Megabucks Doubler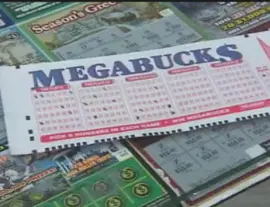 Massachusetts Megabucks Doubler is a very simple game to play.
After buying a bet slip from a local online Lottery Sales Agent, there are only a few steps between you and a chance of winning the jackpot. The cost of the Massachusetts Megabucks Doubler is only $1 per bet.
Fill a Massachusetts Megabucks Doubler bet slip by marking six numbers of your choice. There are 49 numbers to choose from.

Hand it over to the Sales Agent for processing so that it is included in the Massachusetts Lottery System before drawing.

Keep the separate ticket that you will be given and make sure you know where you keep it. This is your receipt and you will need it not only to check the prizes but more importantly to claim your prize if you are a lucky winner.
If you don't want to choose the numbers yourself, you can always have the Lottery computer pick them for you. For this, ask the Clerk for a Quick Pic and six random numbers will be chosen and issued on your receipt.
Some security precautions must be taken not to miss your opportunity of winning a prize. Everybody wants to win a lottery game but very few do, so if one day it happens to be you, make sure you will not miss it out of recklessness.
Always check if the numbers on your Massachusetts Megabucks Doubler receipt match the ones you bet on and sign the ticket on the back so that nobody can claim the prize for you in case of loss or theft.
Note that if you are under 18 you are not allowed betting on any Massachusetts Lottery game.
Don't forget that betting pools close some time before the drawing. In Megabucks Doubler pools close at 10:45pm about 30 minutes prior to the drawing.
Megabucks Doubler

The biggest change made to the game was the addition of Doubler feature in 2009. Unlike other special features such as the Megaplier in Mega Millions or the Power Play in Powerball, there is no extra cost for the Doubler. From all Massachusetts Megabucks Doubler bets, one out of ten tickets is a Megabucks Doubler. This happens randomly and automatically and if the ticket is a lucky doubler that it will be marked "This is a Doubler Ticket".

If this is the case and the ticket is awarded a Massachusetts Megabucks non-jackpot prize, its value is doubled.

Season tickets

Massachusetts Megabucks Doubler is one of the few Massachusetts Lottery games that give the players the option of buying a season ticket. This ticket can be valid for 3 months, 6 months or one year depending on which is purchased by the player. A Massachusetts Megabucks Doubler season ticket of 3 months is valid for 26 drawings, the 6 months ticket is valid for 52 drawings and the one year ticket for 104.

Season tickets can be registered online.

Season ticket players will not miss the chance of doubling prizes if they win a non-jackpot Massachusetts Megabucks Doubler prize.

Each season ticket has a control number with several digits. After each regular drawing, one number called the Season Ticket Doubler Number (ST Doubler) is drawn and if it matches the last digit of the control number in a winning season ticket, the prize doubles
 How to Win Massachusetts Megabucks Doubler?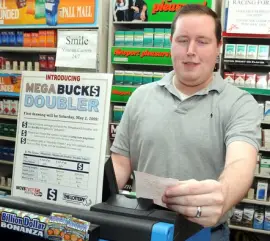 Overall odds of winning a prize in the Massachusetts Megabucks Doubler are of 1 in 56,66.
Non- jackpot prizes for the Massachusetts Megabucks Doubler are fixed and there are four different ways to win depending on how many of the numbers you have chosen match the numbers randomly picked in the drawings.
The drawings, which are under strict control to guarantee randomness, can be seen on TV as they are aired two times a week at 11:20pm. The drawing days are Wednesday and Saturday. The results can also be checked on the Massachusetts State Lottery website.
If a player matches 3 out of 6 numbers, the prize is $2 for a non-doubler ticket and $4 for a doubler.
If the player matches 4 numbers, the prize is $100 or $200, for non-doubler or doubler ticket, respectively.
For 5 numbers matching, the prizes can go up to $5000 for a doubler and $2500 for a regular ticket.
If the player hits the jackpot and the six numbers chosen are the same as the Massachusetts Megabucks Doubler drawing, the minimum guaranteed prize is $500,000. If there are many winners, the jackpot is split equally among them.
A jackpot winner will have 60 days to choose from a onetime cash payment option or a 20 year payment option. All prizes over $600 are subject to taxes.
 Massachusetts Megabucks Doubler
SUN MON TUE

WED

THU FRI

SAT


Next Draw: Sat Dec 2, 2023
$1,200,000 
Change: +$200,000