Massachusetts(MA) Megabucks Doubler Least Winning Pairs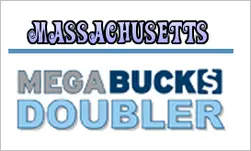 Updated: Wednesday, December 31st, 1969 07:00 PM
Use the information listed on this page to identify the 50 least winning pairs of Massachusetts(MA) Megabucks Doubler. We update this page after each draw.
Massachusetts(MA) Megabucks Doubler is a lottery game which chooses 6 winning numbers from 49 numbers. The 49 numbers have 1176 possible pair combinations, and the 6 numbers resulted from each Megabucks Doubler draw have 15 pair combinations. According to statistics, one pair combination should appear every 78 draws.
By combining our least winning pairs, with our Power Picks, you can easily generate potentially successful combinations.
The 50 least winning pairs of Megabucks Doubler are calculated based on 3065 draws that have taken place Sat Jan 01, 1994 (01-10-15-20-35-41) through Wed May 24, 2023 (07-09-20-32-36-43).
In the total of 3065 draws, each pair combination is expected to appear 39 times. These below 50 least winning pairs obviously have below average performance.
Massachusetts(MA) Megabucks Doubler Least Winning Pairs
Rank
Number 1
Number 2
Appears
1

8

46

8
2

24

46

8
3

43

46

8
4

17

45

9
5

31

46

9
6

22

49

10
7

28

48

10
8

29

48

10
9

33

49

10
10

38

45

10
11

43

48

10
12

45

46

10
13

11

44

11
14

11

46

11
15

14

47

11
16

14

49

11
17

15

46

11
18

19

48

11
19

19

49

11
20

21

46

11
21

25

47

11
22

27

46

11
23

27

49

11
24

39

49

11
25

40

46

11
26

42

45

11
27

43

47

11
28

47

48

11
29

1

43

12
30

2

45

12
31

2

47

12
32

4

45

12
33

4

46

12
34

7

45

12
35

8

47

12
36

8

48

12
37

9

47

12
38

10

46

12
39

11

49

12
40

14

45

12
41

18

47

12
42

20

48

12
43

21

44

12
44

22

45

12
45

26

46

12
46

27

47

12
47

27

48

12
48

28

45

12
49

31

48

12
50

32

45

12
Massachusetts Megabucks Doubler
SUN MON TUE

WED

THU FRI

SAT


Next Draw: Sat May 27, 2023
$6,300,000
Change: +$100,000